Voice Credits
Lead Roles
Supporting Roles
Guest Roles
Cameo Appearences
For sound services and starting rates, click the button that says Hire Brad! I am currently taking paid editing and sound design positions and would love to hear about your project.
Sound Credits

---
Science Fiction
Sound DesignerSPECTRE is a sci-fi space opera audio drama that explores the expanses of unknown space, throwing the characters into hijinks and shenanigans while also solving a larger, overarching problem with military overstep and unchecked technological growth. It is a story of survival in the harshest of elements, found family, and remembering who you are in times of greatest trial.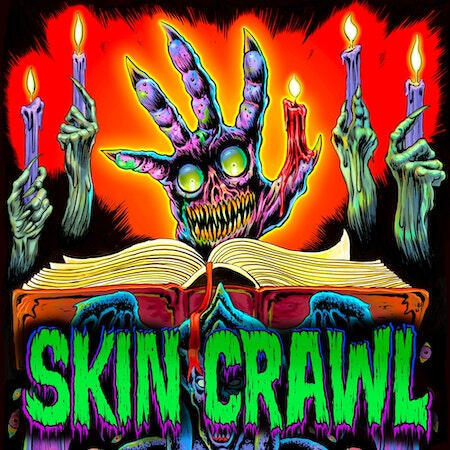 ---
Anthology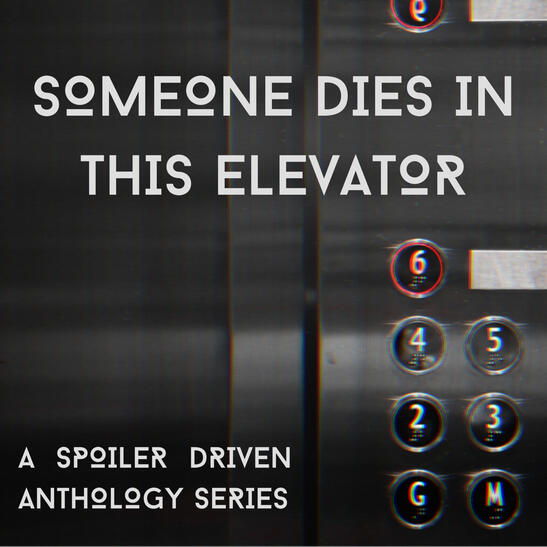 Season 1 TrailerSound DesignerA spoiler driven anthology series, where there is always an elevator and someone always dies in it - but everything else is different.
Teaser EpisodeSound EditorA Historian enters the Elevator of the HMR Spaceship Marigold, but be warned. Someone Dies In This Elevator of the Series Trailer.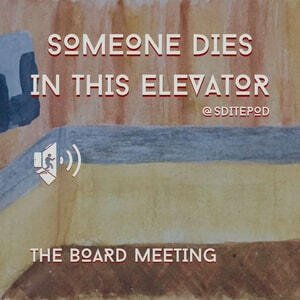 The Board MeetingSound EditorDrastic measures are taken to avoid a stressful presentation.
Pinnacle of PassionSound DesignerHave you ever had a bad date and just thought: "Ugh, kill me now?" Pinnacle of Passion Dating Service is here for you!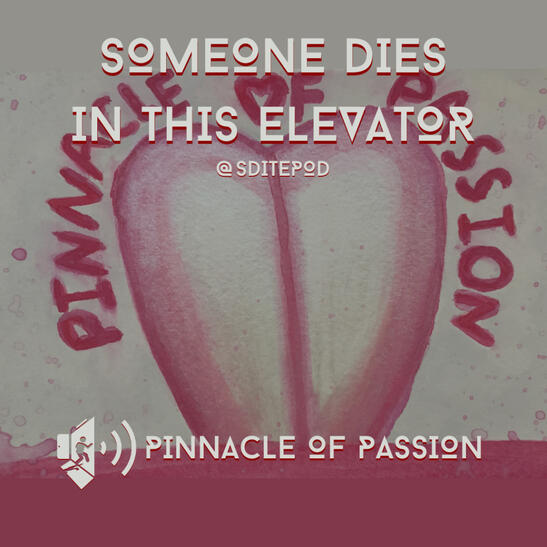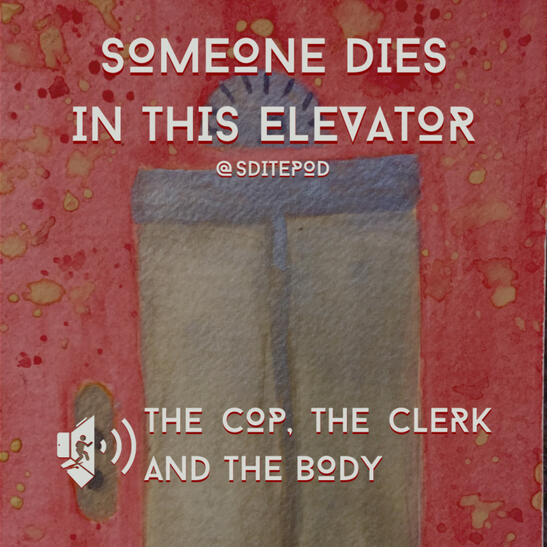 ---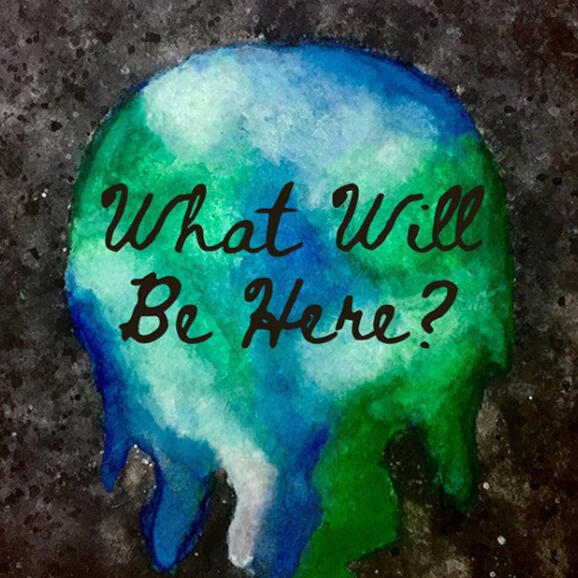 Science Fiction
Sound Editor
With Tal Minear, Cole Burkhardt, and Nikko Goldstein
In What Will Be Here?, five friends send a rocket to space with a collection of recordings on it that document the world's decline, the stories they want to tell, and their efforts in building this rocket to get their message to the stars. They wonder what their world will have become by the time their message is listened to. What will be left of a planet that has destroyed itself? What will be left of the people who lived there? What will become of their stories? What will be here?
---
DramaSeason 2 - Sound Designer
The Way We Haunt Now is a lighthearted horror audio drama about female friendships, found family, and fighting the narratives that try to define us – even in the afterlife. Oh, and ghosts. Did we mention ghosts? It follows dual protagonists, Eulalie Reed and Frankie Summerson, on their crash course toward self-fulfillment and friendship as they struggle to make the most of life and what comes after.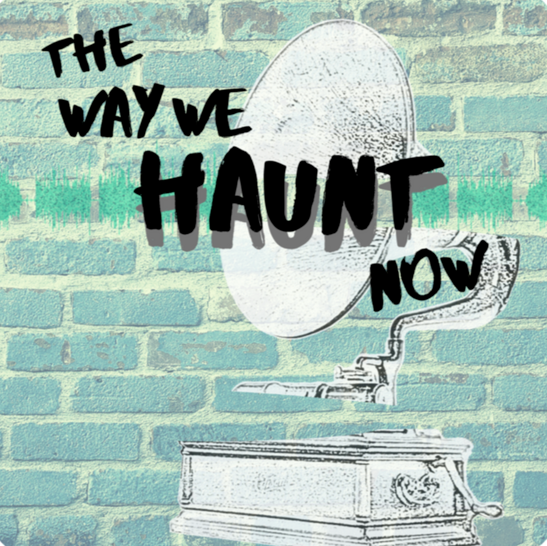 ---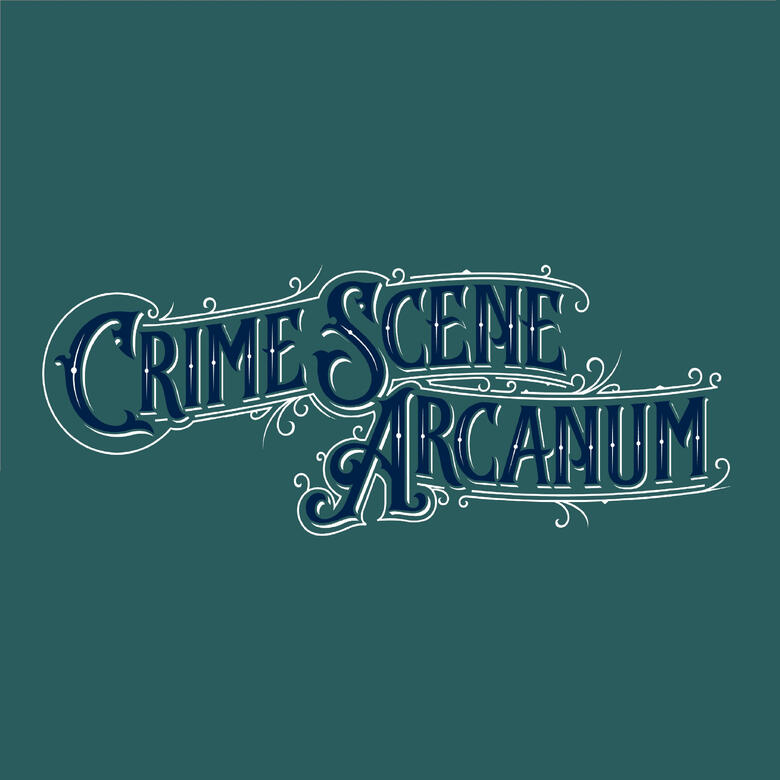 Fantasy
3 Episodes - Sound Editor
A procedural crime audio drama with action, mystery, and magic. Follow the investigators as they work to solve the city of Aldren's most spellbinding crimes.
---
Science Fiction
The Jupiter Monologues and Season 2 - Sound Editor
With Tal Minear and Nikko Goldstein
When 6 alien celebrities are trapped onboard a space station, they will have to work together to survive--or die at the hands of an unknown monster. Welcome to DINING IN THE VOID.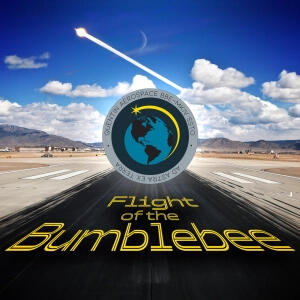 ---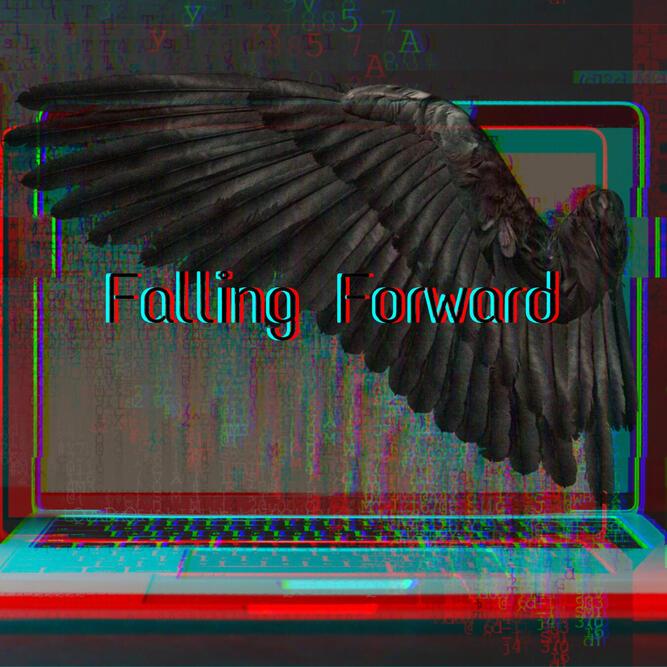 Urban Fantasy
Season 2, Episodes 3-8 - Dialogue Editor
Desperado takes place in a world almost like ours, if myths and witchcraft were alive and thriving. The story is told by 3 characters, each chosen by the god of Death of their respective culture, as their powers awaken. The first is Elio Lorès. With his tall stature, scruffy beard and too-many scars, Elio has more than enough to intimidate. He grew up in a small village named Azcatla, lost in the plains of Mexico. But on the night it all started, Azcatla is ablaze.
---
Anthology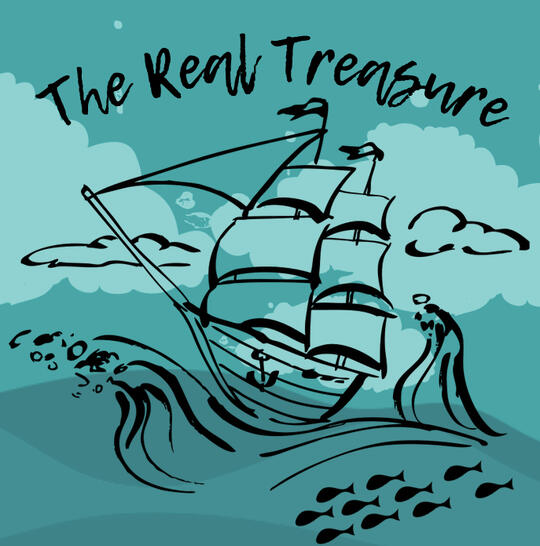 The Real TreasureDialogue EditorWhile searching for a legendary treasure, a pirate crew has some unexpected guests.
Falling ForwardDialogue EditorFalling Forward follows Icarus' efforts to take down Labyrinth Corporation after it's founder, Theseus, stole tech from Icarus' family. Fueled by rage and ignoring the cautionary advice from his dad Daedalus, Icarus is set on destruction. But will it be the destruction of Labyrinth, or the destruction of Icarus?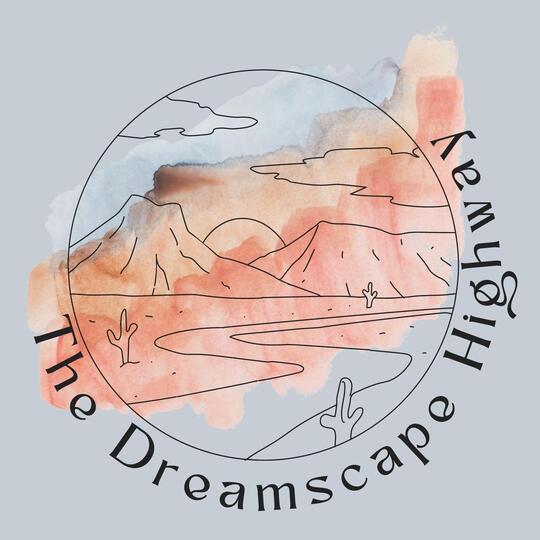 ---
Halloween Anthology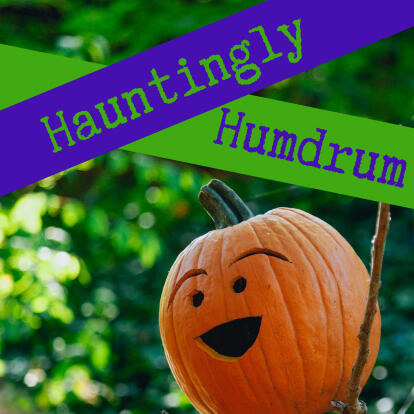 ---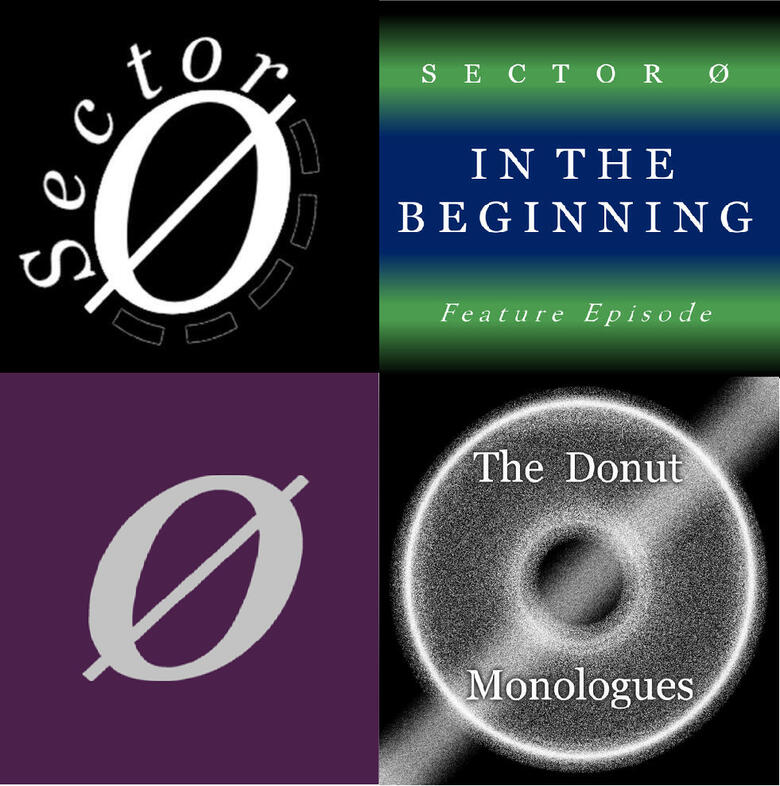 Science Fiction
2 Seasons, 28 episodes - Sound Designer
After being kidnapped by a mysterious agency outside of space and time, Leland Huxley is shuffled around realities with a dinosaur partner and a creeping sense of dread. With no hope of getting home and increasingly dangerous assignments, he must figure out the truth about his new employer before it kills him.In The Beginning
A feature length prequel to Sector Ø - Sound DesignerThe Donut Monologues
Ongoing bonus episodes - Sound Editor
Drama
Sound Editor
A recreation of the 1924 radio play MARÉMOTO, by Pierre Cusy and Gabriel Germinet, featuring the last transmissions of a doomed ship.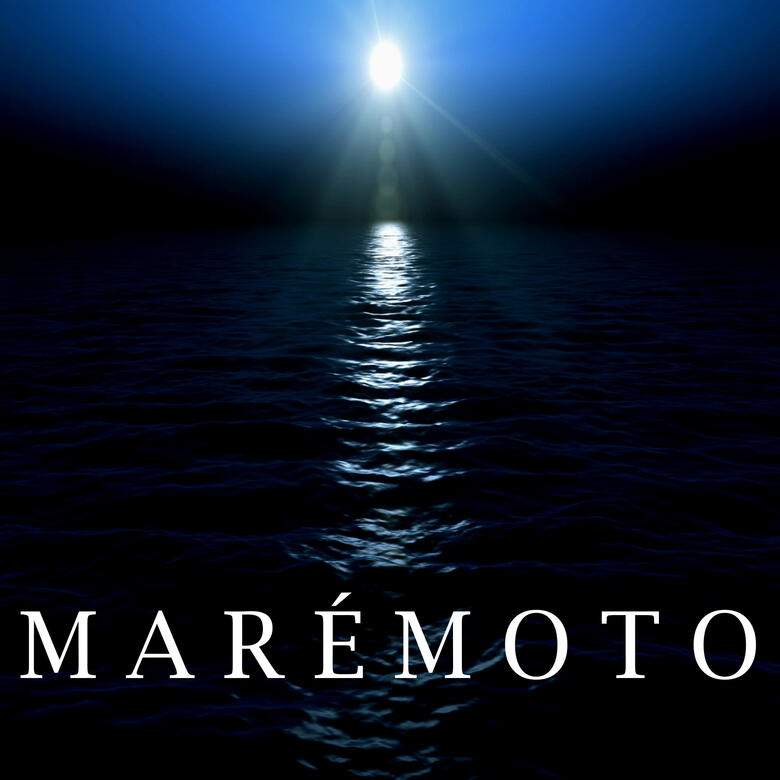 ---
---
The LaFresian Chronicles: Arsen
Fantasy20 Episodes - Lead Sound Editor
---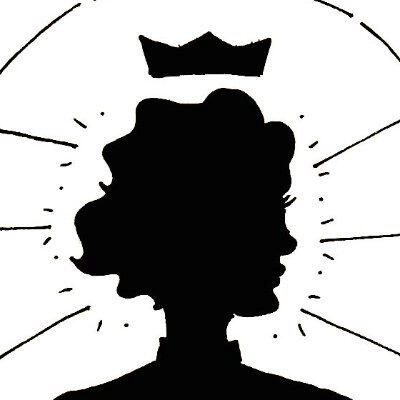 Sitcom
Episodes 1-3 - Sound Editor
Rags to riches, riches to rags. Crown Jewels follows Heer, Nazzy, and Bilal Kazan (formerly of the Mirza family, the third richest family in the world) as they navigate life on a literal dime. Everything gets turned upside-down when Altaf, the third richest man in the world and Heer's father, knocks on their door asking for a new life of his own.
---
Hire Brad for Your Podcast!
Wherever you are in the process of making your podcast, I can help!
Whether you just need scripts looked over to make sure the writing works for audiodrama or you're looking for a full sound editor, my services can make your podcast better.
Sound Design & Foley
Looking for a sound editor for your podcast, or just need a foley artist for a spare sound effect?
Fill out this form!
Or send an email to holographicva@gmail.com with the following details:
Sound Editing
A description of your show, including show length, schedule, and budget. Existing scripts are a plus.
Foley Work
A description of the sound you're looking for, with script context if possible.
Equipment List
Sound Editing rates will vary depending on the scope of the project.
Foley rates will vary based on the complexity and length of the sound effects.
Payment will be made through Paypal
Script Services
Script Editing
Send in your existing audiodrama script and I'll provide notes on story, structure, and SFX direction.
Audio Readiness Read
Adapting a script to an audio format? Feel good about your story but not sure if it's suitable for audio? I'll give it a quick read to see if there's anything that needs to be made clearer.
Podcast Consulting
Production Review
No matter where you are in the production process, I help make sure your podcast is ready to go. We'll discuss scripts, scheduling, and audio together over a voice or video call.Rates
60 minute consultation: $75
90 minute consultation: $140
Audio Review
Have some audio you want an experienced sound engineer to listen to before you publish? I'll give feedback on voice levels, SFX, and pacing.Rates
<15 Minutes...... $50
15-30 Minutes.... $85
30-60 Minutes... $125
HARDWARE
MicrophonesUši Pro
RØDE M2
Electro-Voice RE11
Shure SM58
Acacia LIZ Shotgun
Neat King Bee
AT2035
GenRad Type 1560-P40
Shure 401bInterfaces
SSL2
Scarlett Solo
Zoom H6
Zoom F3MIDI Controllers
Arturia Keystep 32
Korg nanoKontrol 2
SOFTWARE
DAWsReaper
Adobe Audition
Pro Tools Studio
Audacity
Ableton Live Suite
BlockheadSamplersKontakt 6 (Full Version)
Edward FoleyArt Instument
Iris 2
Krotos Reformer Pro
Krotos WeaponiserGenerative ProgramsDSP Sci-Fi
DSP Fantasy
DSP ActionAudio Quality AssuranceIzotope RX 9 Advanced
Bute Loudness Normalizer